Instagram and Facebook have deprecated part of old Instagram API. Many companies including Smartmetrics used that API for Hashtag tracking.
Starting from December 11th we moved our Hashtag Analytics to new Facebook API. 
What is changed?
No audience data anymore.Due to new privacy policy Facebook does not provide information about people posting with Hashtag.
No Hashtag Geography. As Facebook provides only limited set of data for all posts on Hashtag we are not able to get geo information.
No Historical Data for Hashtag. Instagram provides data only for last 24 hours so we analyze hashtag only from date you connected it to our service.
There is some good news also.
No spam posts in analytics. We collect only 1000 posts from Hashtag top by Instagram ranking. This approach allow us to use built in ranking system and spam protection system of Instagram, so we analyze only the most relevant posts.
New emoji usage statistic. We show not only sentiment rate but emoji usage also. We hope our new emoji statistic help you understand how people feels your brand or product. 
Here is some example for #apple.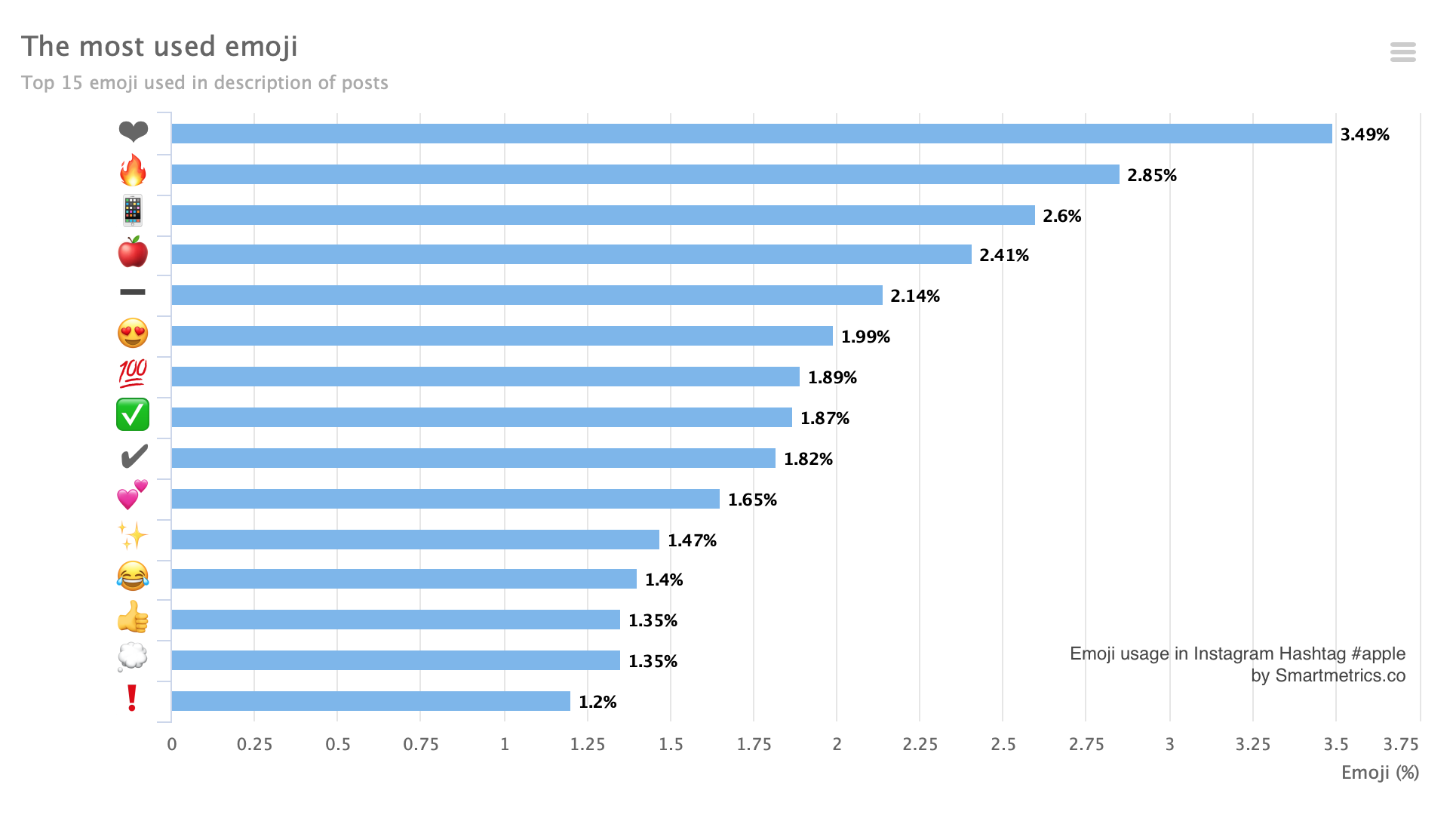 Same price for all hashtags. The price is not depends on count of posts on Hashtag anymore. Every hashtag counts by our billing like a just one Instagram account. So on our $9 plan you can track one your Instagram account and two any hashtags. 
We also working on Mentions tracking and we will release it this Year. Keep tuned.