This week we launched Instagram Hashtag Analytics. Hashtag analytics allows you to track brand or advertising campaign with certain hashtag.
Why hashtags are so important?
Hashtags attract more people to your content and increase engagement rate of your posts. Posts with hashtags get 50-70% more likes and comments. Also hashtags is a way of categorisation of content in social networks like Instagram and Twitter. Search engine inside of Instagram is based on hashtags so adding hashtags you are increasing discoverability of your posts.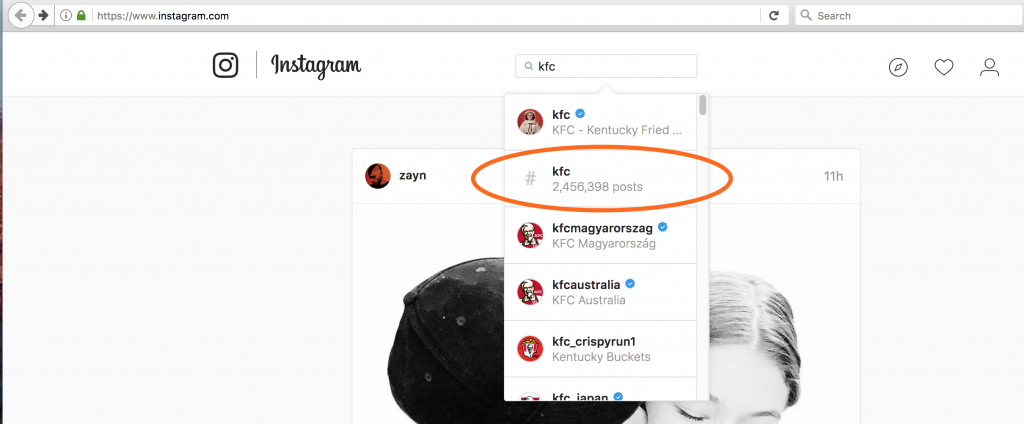 Who needs hashtag analytics?
– Brands
– Advertising agencies
– Anybody who uses hashtags for their business
More 75% people on Instagram use hashtags. Tracking of hashtags allows you increase your performance and get more insight into your audience.
Which metrics of hashtag are the most important to track?
1. Count of public posts
Count of public posts shows a dynamic of growth: more post means more impressions. But only count of public posts does matter. Posts on private accounts are hidden from anyone searching media by your hashtag (or associated hashtags). Instagram shows only total count of posts, including private and public posts:

Hashtag Analytics tools like smartmetrics.co show you real count of public posts with dynamic of change: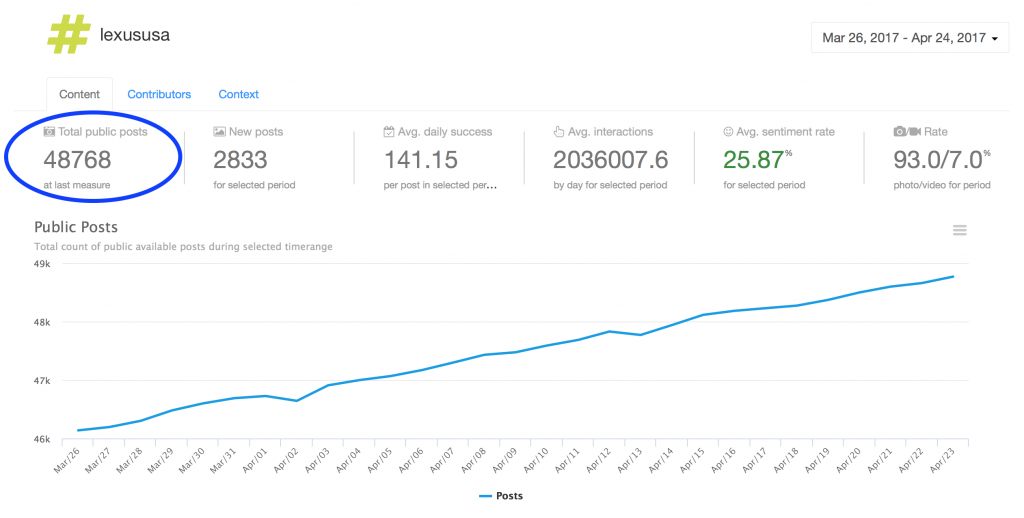 You can see that Instagram cares of content and removes spam bots and spam posts about once per two weeks: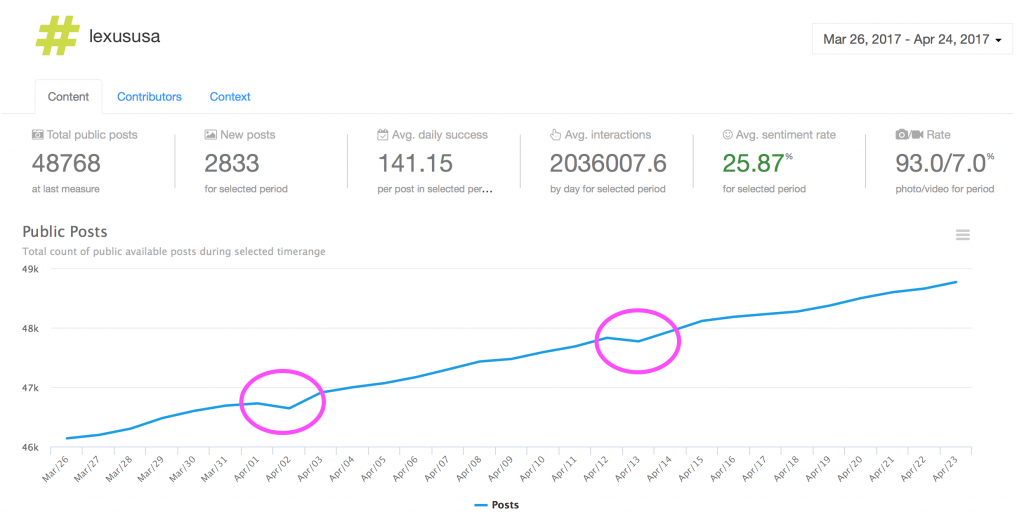 Continue reading "Instagram Hashtag Tracking. Complete Guide." →